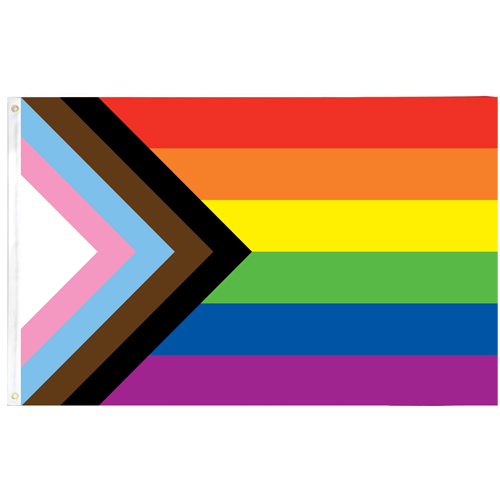 We have Pride flags available for sale for $10. These are available to Oxford County residents only. These flags are 3'x5′. They are great for backyards, hanging in windows etc. These flags are not designed to fly all year outside but are affordably priced to replace if damaged, stolen or lost. Use the payment window at the bottom of this page. Once payment is received we will contact you and arrange to get your items to you or arrange a pick up.
We have also received a couple donations towards replacing the Progress Banner/flag in Norwich. In support of the Norwich BIA, to replace the recently damaged progress Pride flags, we will continue to receive those donations and forward them to the BIA in Norwich.
Click Here to donate to BIA Banner replacement.
If you live in the Norwich community and have had you flag stolen or damaged please contact us .
When making your donation, please specify in the payment notes as to how you would like your monies directed. For example if you want to donate to the BIA banner replacement or community flag replacements, specify " BIA" or "Flag replacements"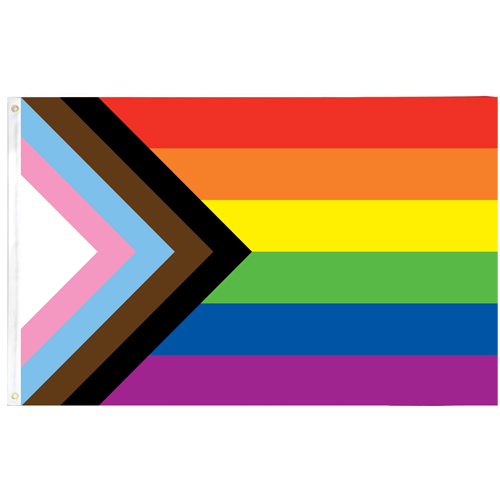 Progress Flag Purchase